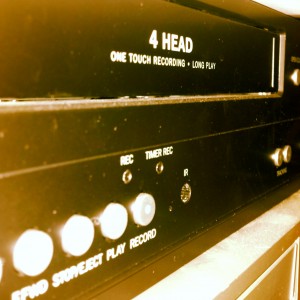 Why do I think that my mind should be able to make sense of God and his mind?  Why do I insist?
I'm not talking about the advance of our understanding in science.  Everything we learn is simply another step to understanding this amazing creation of God and like a proud parent, God probably celebrates every scientific step we make in understanding this creation of His.  Our growth in scientific understanding is not what this is about because creation itself screams there is a creator God.
The problem, I guess, is we stop our journey short.  Rather than seeing our journey toward God, we stop at each step and create for us a new god.  2000 years ago they did the same thing we do today with the only difference being the shape these gods take.
Some of our gods take the shape of human relationships but most do not.  Our gods take the form of virtual experience.  Our gods are technological wonders (to us).  Most of our gods today require electricity from batteries (a few still plug in by ac only and a few are powered by fuel).  We crave time with our gods and are anxious when our gods are not in our hands or in our pockets (unless it is a god we can drive, we don't have pocket space for that god).
All of our technology gods have been created using God's laws of science and physics (and any other laws I'm not smart enough to know about).  These steps make sense to us.  We can understand them.  We created them (using God's creatively designed universe and universal laws).  We discovered something.  We created something.  Rather than being steps toward our creator, we stop after a step, after an advancement in our understanding, and create a new, little god we can understand.  It is a god that makes sense to us.
Within my reach (without having to move from my chair) I have several of those gods in front of me.  Some still hold prominent places in my life… some have been pushed a little lower to make room for new, faster, more powerful, more spectacular gods.
I have hundreds and hundreds of books within my reach.
I have vcr sitting under a vcr/dvd player.
I have great digital sound system.
I have a wireless keyboard and mouse (pretty cool when these came out)
I have a powerhouse desktop pc.
I have gigs of storage sitting by terabytes of storage.
I have a wireless router.
I have two huge monitors for super desktop productivity.
I have a high resolution scanner and a digital drawing pad plugged into my cpu via usb.
I have a bizhub professional copy machine.
My list can go on… and on… and on…    One more technology step, one more god after god after god.
I give them my time.  I give them my attention.  I give them my devotion.  I study them, learn about them and read everything about them I can so I can improve my life.  I give them my confidence…. which all together means I give them my worship.
Paul describes this process as it happened around him and as it still happens today (just with newer steps) in Romans chapter 1.
" 20 For ever since the world was created, people have seen the earth and sky. Through everything God made, they can clearly see his invisible qualities—his eternal power and divine nature. So they have no excuse for not knowing God.  21 Yes, they knew God, but they wouldn't worship him as God or even give him thanks. And they began to think up foolish ideas of what God was like. As a result, their minds became dark and confused. 22 Claiming to be wise, they instead became utter fools. 23 And instead of worshiping the glorious, ever-living God, they worshiped idols made to look like mere people and birds and animals and reptiles."
Pause today… consider with me where you have placed your confidence.

Posted in my journey by harleypetty with 1 comment.