There comes a point where God removes His protective hand and allows self destruction to take its course.  We think of this in terms of individuals and it is most certainly true.  But it is just as true for a nation… the only nation promised to endure is a remnant of Israel.  Is America at the point where God has permanently removed His hand?  …perhaps.
Does this verse still have an application for America?  …perhaps not.
2 Chronicles 7:14 
14  Then if my people who are called by my name will humble themselves and pray and seek my face and turn from their wicked ways, I will hear from heaven and will forgive their sins and restore their land.
Need proof?  Watch the news, read facebook, listen to people all around you… wrong is right, right is wrong.
The truth is this… that verse was never intended for America.  It is not about us.  We can learn from it… but it is not a message to us.
God does not have a covenant with the United States of America.  He can and will remove His blessings from a nation that rejects Him.  The proof is in history.  And we are not above God.  We are not in control.  Our nation, our current generations have voted… we do not trust in God… and God is listening.
Even so… Follow Jesus.
Mat. 22:37-39
Jesus replied, "'You must love the Lord your God with all your heart, all your soul, and all your mind.' This is the first and greatest commandment. A second is equally important: 'Love your neighbor as yourself.'
John 15:13
There is no greater love than to lay down one's life for one's friends.
Mat. 5:44
But I say, love your enemies! Pray for those who persecute you!
God may give up on a nation, but He won't give up on you.
2 Peter 3:9 (NLT)
9  The Lord isn't really being slow about his promise, as some people think. No, he is being patient for your sake. He does not want anyone to be destroyed, but wants everyone to repent.
No matter what our nation does… you choose to seek Him.

Posted in Keep Following by harleypetty with

comments disabled

.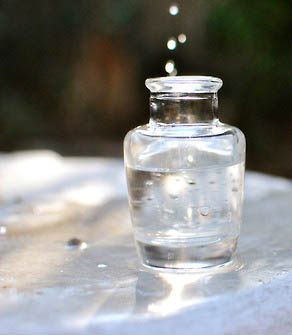 Dear H,
It is not cool to cry in Starbucks.
It's not cool to let a tear roll down your cheek… so keep tears in… near your eyelids.  Let them hang out there right on the edge of your eyes.  Just don't let them fall, don't let them roll.
It is not cool to cry in Starbucks.
Tears for failure.
Tears for the past.
Tears for today.
Tears for now.
It's not cool to cry in Starbucks.  Don't let anyone know.
The mixture of sad and happy is so strange and confusing.
Good things mixed with bad things.
Memories fighting dreams.
Dreams fighting reality.
It's not cool to cry in Starbucks.
Second chances come late sometimes.
Second chances take time sometimes.
Stepping up to the starting line once again… seems late to start over… sometimes seems too late.
Wondering… is there still time to run the race again?
It is not cool to cry in Starbucks.
Where has the time gone?
I can't afford to stay here any longer because I have a life to run, a race to live.
Thus far the sun has risen over 17-thousand times since God breathed life into my lungs.  I have seen some of them.
I am going to see more of them from now on.  I will pause and see more, do less and be more.
It's not cool to cry in Starbucks.  Maybe no one notices.  Keep them high.  Don't let them fall.  Let them hang out on the cusp and slowly retreat back inside because it's not cool to cry in Starbucks.
Sincerely,
H
P.S.
Those tears are  precious to your Savior.  In fact, He saves them.  I'm not sure why but He does and they are.
"You keep track of all my sorrows. You have collected all my tears in your bottle. You have recorded each one in your book."  Psalm 56:8

Posted in my journey by harleypetty with

comments disabled

.