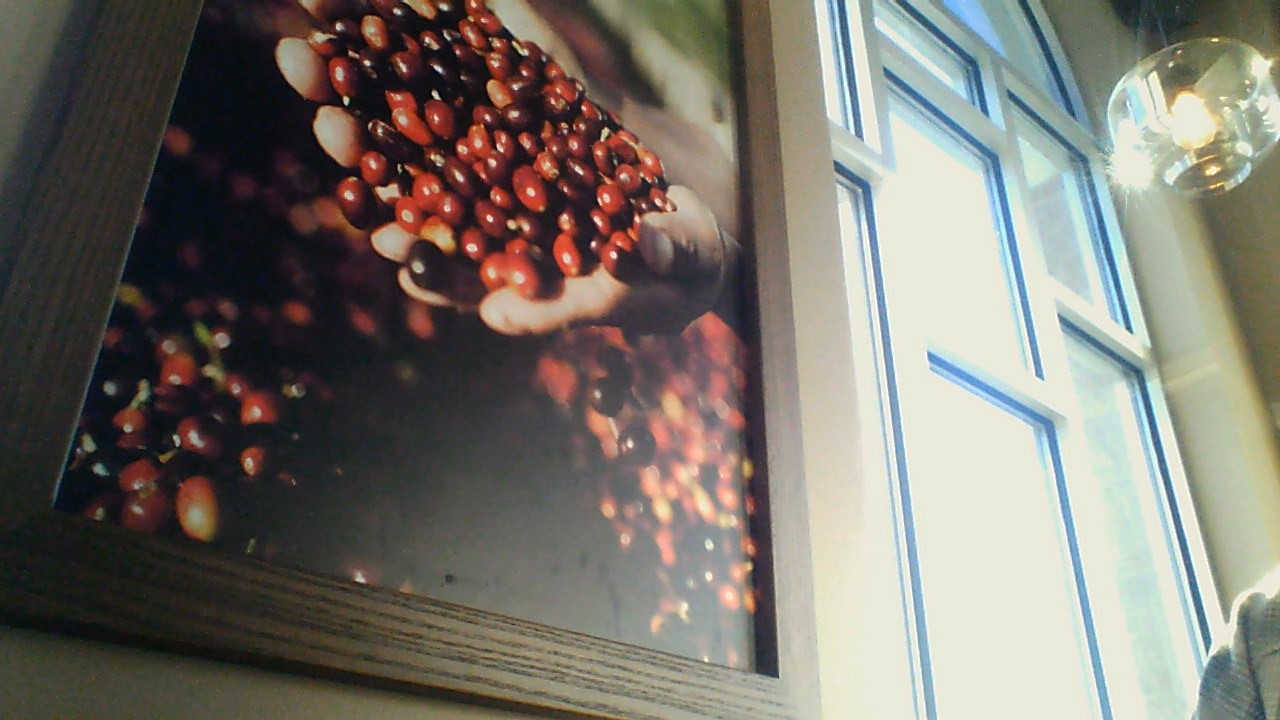 I'm feeling… I'm feeling… hmmm… I'm feeling many things at the moment.
This morning during my quiet time (what I call the time I spend talking with God in the morning, listening to Him through His Word, asking forgiveness, submitting to Him as I start the day) I was perplexed.  Luxury all around me this morning… and every morning.   Just a peek… $6 cups of coffee pouring out of Starbucks this morning like the rain runoff of yesterday's storm.  Complaints of no electricity abound… people looking disheveled and out of sorts.   $2 bottles of water from springs and others from extra purified taps.  $100 Nike shoes, UGG boots, custom converse Chucks to meet every detail planned by you, amazingly sleek leather riding boots, $40 baseball hats, $200 sunglasses, $1200 laptops. $100 blue jeans, $30,000 cars, $70,000 SUVs, tiled floors where one single tile is worth more than the average daily wage around the world, $600 cell phones and the list goes on… and on… and on.
I am among these consumers.  I am one of them.  You are too.  You might say, "Wait a minute Harley.  I don't have a $70,000 SUV.  I don't have much of what you are talking about."  Fair enough… But you do "have"… the least "blessed" among us right now remain "super blessed" according to the rest of the world.  After all… you have found a way to read this from some kind of luxury communication/entertainment device.  You have the luxury of time to read.  You actually know how to read.  You are super blessed.
We have been so blessed in the United States of America.  Money flows.  Luxuries abound.
Pause.
Why has God allowed such luxury?  I'm not looking for a lesson on the industrial revolution, interchangeable parts or economics.  I'm looking for more meaning, more purpose.  I don't believe God flooded with resources these colonies turned country because we are so great, deserving, fortunate, lucky, hard working (though, there is no doubt that our history shows the fortitude and determination of hard work… even if it is lost in much of the mailbox-money and courtroom "reward" money thinkers of today… but I digress).
Might there be a purpose to this flood of resources that exceeds our personal benefit?
Don't mistake me for a socialist.  I detest punishing those who have the desire to produce.  Punishing them by forcibly redistributing to someone who refuses to contribute (obviously not speaking of those who can't physically contribute, and not talking about those single mothers and grandmothers who work full time hours and still can't make it).
My vote in the last two presidential elections was not based upon political party at all.  Beyond foreign policy, my vote was cast for the person who gave the most.  The person who donated the most of their personal income to charitable organizations.  The candidate I did not vote for shockingly only  gave one percent to charity.  One single percent (and less some years) of a fortune given to charitable causes when he was making a mere $250,000 annually.  Not until his income topped 1.6 million dollars a year did his giving increase to just over four percent.  A current candidate shows a history of charitable giving just over three hundred dollars a year for the past decade (Note: all current debate participants, from all political parties, are extremely wealthy). What does our charitable giving say about us?
This post is not about politics, presidential elections, taxes or governmental policy.  This post is not about running shoes, leather coats and cell phones (I have all of these too).  It is simply posing the question "Why?"  Why has God funneled a large percent of the world's wealth into the United States of America (and yes… that includes you even though you don't "feel" wealthy. If your family income is $10,000 a year, you are wealthier than 84 percent of the world. If it's $50,000 or more a year, you make more than 99 percent of the world)?
Why has God blessed us so? Maybe this is a question meant for discussion for each of us… each of us and our Creator.
May we ask, "God, what do you want me to do… today … this week … this month … this year?"
Thank you Father for your blessings.  Thank you for the blessings of being a citizen of the most free country in the world.  Guide each of us who seek you Father.  Lead us to make a difference in our families, cities, states, country and world.

Posted in Purpose, Q and A by harleypetty with

comments disabled

.